Mark Twain Performs -- Video Clips

---

Start
Page

Audio
Page

Quotes
Page

Book
Twain


Media
Page

Client
Login



Video Clips



Have a live performance of Mark Twain
by Rod Rawlings at your
theater, business, school, home or group.


---
Mark Twain Turns 70 (Excerpt) 2:55
He recalls a bit of his boyhood.
Twain on Race Prejudice 1:31
Mark Twain rid himself of race prejudice.
American Monarchy 1:32
Mark Twain on the financial crisis of 1893.
Dealing with Sickness 1:23
Mark Twain's regimen wouldn't work for everyone.
A Compassionate Man 2:40
Twain's was recorded in the Congressional Record.
Twain Promotes Events 1:10
Rod as Mark Twain promotes in Sarasota, FL.
Corn Pone Opinions 3:26
Twain learned from an enslaved boy.
Mark Twain Forever 9:31
The life of Mark Twain (1835-1910)
Twain by Thomas Edison 1:57
The only know film of Mark Twain, 1909.
Twain's Voice by Gillette 3:56
We've never heard Twain's voice. This is close. Recorded 1934.
Audio of "Letters From The Earth"
Twain's irreverent work was first published in 1962. Satan visits Earth and sends letters to Archangels Michael & Gabriel.
CLICK IMAGE OR HERE


---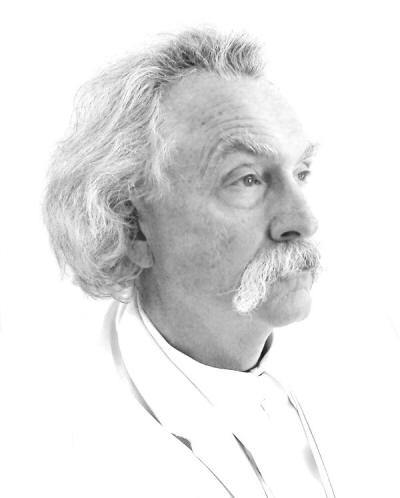 ---
Back to Top
Back to Start Page